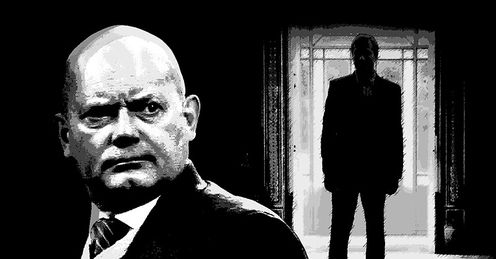 Sehingga sekarang, aku masih tertanya-tanya kenapa dan mengapa Chelsea memecat
Ray Wilkins
.
Takkanlah sebab kes penyingkiran dengan Inter season lepas ? Itu kisah lama, sedangkan musim ni kita masih lagi berpeluang untuk pergi lebih jauh di pentas UCL berbanding musim lepas.
Owner, Roman mahupun pihak pengurusan tertinggi Chelsea masih belum menjelaskan kenapa mereka memecat
Ray
sehingga menyebabkan prestasi player2 Chelsea semakin lama semakin teruk.
Ramai di antara kite menyangka bahawa Roman adalah punca segalanya masalah ini timbul, tapi
Ray
menafikannya,
"I don't think I fell out with him at all.I think if that was the case, then I would have been removed from my position immediately.There wasn't so much a row, there was a discussion.
Jika kes penyingkiran kepada Inter Milan musim lepas menyebabkan Ray dipecat, aku rasa itu adalah satu alasan yang tidak munasabah.Ray serta CA antara golongan utama yang memberikan kejuaraab berganda kepada kite.
"I think everybody was immediately after the game a bit pent up and we'd been knocked out of the Champions League by Inter Milan, who are a very good side and who over two games deservedly beat us.I think we're big enough to come away from that situation but we've moved on from there and we've won the double but obviously the owner felt that there was need of a change, and he made that change."
Ray
sekarang ni masih menantikan alasan & sebab kenapa die dipecat,
"The reason hasn't been given, so I'm still waiting for that.