27 Februari 2010
No handshake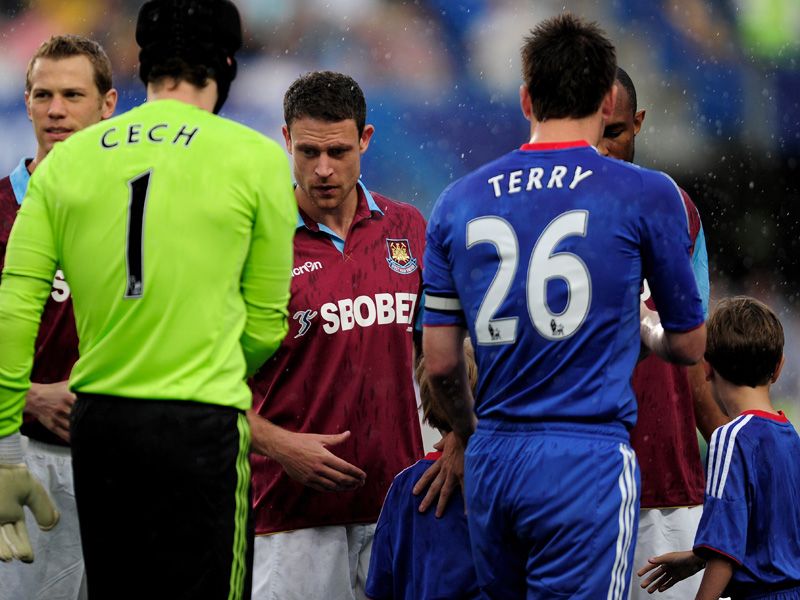 25 April 2011
No handshake again...
Ini berlaku disebabkan oleh skandal.
Disebabkan kes itulah maka hubungan mereka kian bertambah parah.Soal sape yg betul, sape yg salah itu tidak penting.In football, you must be professional.Masalah peribadi tolak ke tepi. Kat luar padang, nak lempang ke nak ludah sesame sendiri ke, lantak pi lah kan ? Actually amalan tidak bersalam-salaman ni kurang elok ditonton secara umum. Hardcore ke, terlampau emo ke, kat atas padang kite kena professional. Think positive.Nak buat cmner, benda dah berlaku.Media kat England plak sukar memutar-belitkan story.Suke tokok-tambah.Itulah habits media england.Lebih suke mencari publisiti murahan berbanding mempostkan news2 yg berfaedah.
Harap kes Terry dgn Brige dapat diselesaikan dgn baik.Frust to see they act like that.It's not good for their children too.JT is the best & Bridge still ex-player The Blues. Hope that problem can be solved by either.Common man, just be normal again.
Tapi tahukah anda ? Vanessa Perroncel bukan berskandal dgn JT je, malah sebelum ni juga die pernah membuat hubungan terlarang itu dgn 3 player bola yg lain. ( So, masalah cmni kite tak bleh salahkan kpd JT sahaja erk.) Anyway pesanan dr aku ialah kurangkan kontroversi, tingkatkan prestasi.