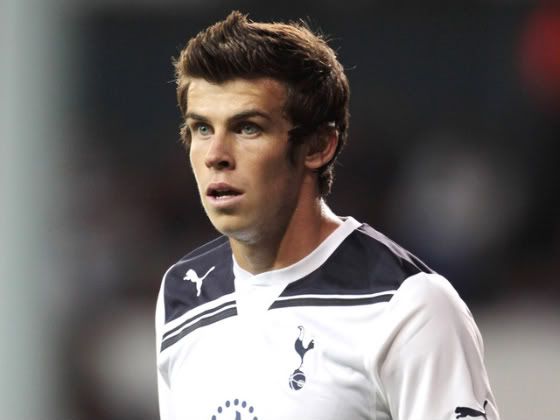 Chelsea to Make £40m Bid for Tottenham Youngster Gareth Bale ?
WOW !
Rasenya transfer news ni 10x ganda better than news Neymar.Wlpn nampak cam rumours, tapi news ni mmg gempak & terbaik dr ladang.
Kaki bola yg x kenal dgn Gareth Bale ni aku sarankan baik korang jadi bonzer dangdut je.Bale mempamerkan perfomance yg cukup mempesonakan musim ini sehingga die dinobatkan sebagai
PFA Player of the Year
.Kini byk kelab di eropah termasuk Chelsea tertarik untuk mendapatkannya.
Chelsea dilaporkan telah bersiap sedia dengan dana sebanyak
40 juta pound
utk membawa Bale ke Stamford Bridge.Nilai 40 juta pound adalah harga yg sangat tnggi bagi pemain muda berbakat seperti Bale.Selain itu, Roman juga telah offer gaji £150,000 seminggu utk Bale supaya die lekas2 tinggalkan Spurs.
Fuh, 40 millions + 150,000 per week.Cool.!
Ok ape harga 40 juta pound.Kire harga tersebut setaraf lah dgn kualiti perfomance Bale tu.
Bale seorang player yg sangat laju, lincah & kreatif.Pass, crossnya sangat
superb
. Kalau sesape tgk match Spurs dgn Inter Milan hari tu di San Siro, mmg korang akan
"stim"
dgn Bale. Left back yg mampu menjaringkan banyak gol & menghasilkan assist utk team.Team-work diepun mmg ade class.That good for Chelsea.
50% rumors , 50% true. Nak kate rumours 100% tak leh juga pasal Bale ade cakap die akan tinggalkan Spurs & berhijrah ke top club yg lain juga nanti.Faktor utama yg membolehkan proses transfer ni berjalan lancar adalah posisi Spurs pada akhir musim ini.Jika diorg gagal qualify ke UCL, maka tak mustahil utk melihat Bale keluar dari White Hart Lane.
P/S
: Winger2 yg ade dalam skuad Chelsea skrg ni tak kreatif mane.Ashley Colepun dah berusia, kkdg nak chase ball nampak x berape larat dah.So aku setuju sangat kalau Chelsea beli Gareth Bale.Bale player yg
versatile
.Die bleh bermain dalam dua posisi dgn bagus(left back & left midfielder). Bertrand & Van Aanholt maybe bleh jadi back-up.