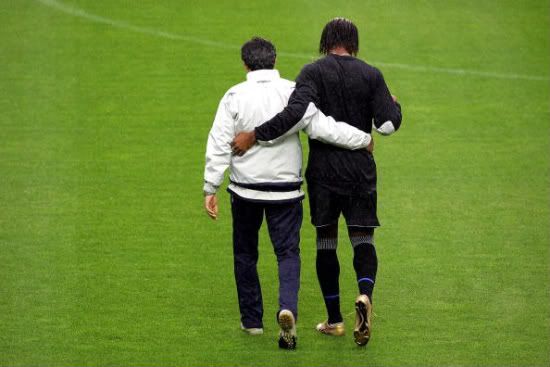 "I do not want Drogba, Real Madrid do not need to go for him. Everyone knows the relationship I have with him, the same relationship I have with Chelsea and Roman Abramovich, Drogba is good for Chelsea."
(
Statement by :
The Special One )
Tengok, betapa sayangnya JM terhadap fans Chelsea.Demi menjaga hati & perasaan kite semua, JM sanggup cancel die punya plan nak reunion balik dgn Didi di Madrid.
Inilah jenis manager yg kite mahukan sebenarnya. Tak kire berada di kelab mane sekalipun, JM tetap menghormati Chelsea. He always praises to his ex-club.
Off-topic
: 1st leg Real 0 Barca 2 (A sign that Jose should go back to Stamford Bridge.It looks like Real will fail to crash out into the Wembley Stadium. Go back to london & try to win UCL trophy with Chelsea once again.No problemo Jose ?