Pertama sekali, aku sebagai owner blog ini iaitu Kampung Chelsea (KC) ingin mengucapkan selamat hari raya, maaf zahir dan batin kepada semua pengunjung serta pelawat setia blog KC ini.Tidak lupa juga salam aidil fitri kepada semua die hard fan Chelsea muslim & muslimah.
Bulan ramadhan tahun ini sudah berakhir, so sempena dengan kedatangan bulan syawal pulak, aku ingin memohon segala salah silap aku selama berblogging di blog ini.Tidak kira kepada geng2 aku sendiri iaitu fans chelsea mahupun fans luar seperti Arsenal,MU & Liverpool...Jika ada salah silap dari aku, aku memohon berjuta-juta kemaafan dari korang semua.Maklumlah aku hanyalah manusia biasa yang tidak akan dapat lari dari melakukan kesalahan.
Jutaan terima kasih juga kepada die hard fan chelsea yang sentiasa setia & tidak jemu melawat blog ini setiap hari.Adam, Mirul, 11(serta semua yang menjadi pengunjung tetap blog KC), korang semua memang best & terbaik.Kepada fans lalang jugak, terima kasih juga di atas kutukan anda terhadap Chelsea di blog ini.Anda kutuk team kami tetapi team kami tetap juga juara trofi setiap tahun.
Salam aidilfitri minal wafa izin...
P/S
: Raya,raya jugak...Team Chelsea kita jangan lupe plak.Teruskanlah sokongan anda semua kepada Chelsea walaupun di hari raya sekalipun.Jangan lupa hari isnin ni(lusa), kem kite akan melawat kunjungan ke ex-club Abang Frankie iaitu West Ham di hari raya kedua nanti.Keep the blues flying high.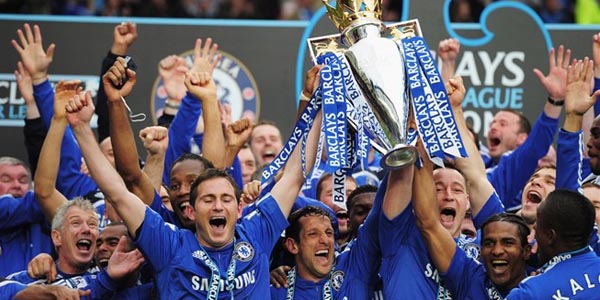 The blues boys champions always carefree...