Turnbull (GK);
Bruma, Alex, Ivanovic, Van Aanholt;
Zhirkov, Ramires, Benayoun;
Kakuta, Sturridge, Borini.
Jangan terkejut jika aku mengatakan bahawa line-up kat atas ni merupakan line up yang akan turun menentang Newcastle United pagi khamis nanti.
No JT, no Ash, no Essien, no Mikel, no Malouda, no Nik again, no Didi, and maybe no Frankie again on thursday carling cup match maybe akan sedikit mengejutkan sesetengah dari kite yang menginginkan line-up terkuat untuk perform lawan team yang agak powe iaitu Newcastle.
Jika ini percaturan serta perancangan dari CA, aku setuju dan aku tak de sebarang masalah.Lebih2 lagi hari sabtu ini masih ade match yang lebih penting dari match hari khamis ini iaitu menentang Manchester City.
Untuk pengetahuan korang, pentas Piala Liga Carling inilah antara pentas yang paling sesuai untuk kem kita menurunkan seberapa banyak player muda kite.Nak harapkan untuk perform di pentas EPL mahupun UCL mungkin sangat mustahil bagi mereka.Namun dalam pentas inilah mereka perlu menunjukkan bakat hebat mereka itu kepada kite.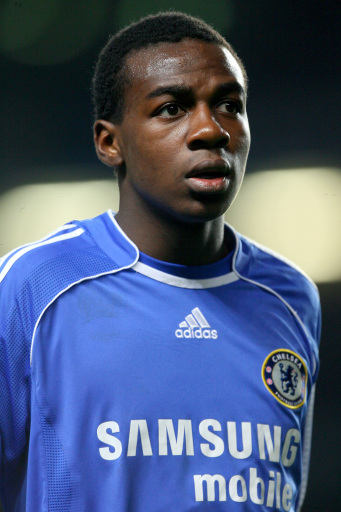 Mereka yang aku maksudkan itu ialah Van AanHoltz, Bruma, Kakuta, Sturridge, Borini.
Takkanlah piala liga carlingpun still nak turunkan barisan terkuat, lagipun ape gunenya player muda, kalau kita tak gune diorang untuk piala yang tidak begitu kompetitif sangat untuk CA,Ray Wilkins & RA.
Lawan Blackpool, Nik,JT & Frankie semuanya tak perform tapi player2 kita tak de menghadapi sebarang masalah untuk mencatat kemenangan besar bersertakan jumlah gol yang agak "melampau" setiap minggu.
Anyway, jangan lupe untuk menyaksikan match The Blues menentang Newcastle United dalam saingan pusingan ke-3 Piala Carling secara live di Astro Channel 817 jam 2.45 pagi.Keep the blues flying high.