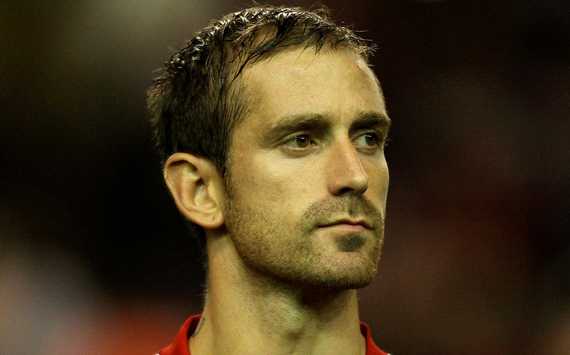 - Nama penuh Meireles, Raul José Trindade Meireles.
- Lahir pada 17 March 1983 (umur skrg 28 tahun)
- Dibeli oleh Liverpool 13 juta dan dijual ke Chelsea 12 juta.
- Posisinya centre midfielder namun die juga boleh bermain di belah kanan sayap(right winger).
- Pernah berurusan dengan AVB di Porto tahun lepas, sebelum menyertai Liverpool.
- Memenangi anugerah PFA Fans' Player of the year 2011 berdasarkan pencapaian terbaiknya dalam musim pertama bersama Liverpool.
- Masihkah korang ingat, season lepas Meireles menjaringkan gol tunggal, membantu Liverpool menewaskan Chelsea 1-0 di Stamford Bridge.
- Di liverpool no 4, di Chelsea Meireles pakai no 16.
Keputusan Meireles untuk menyertai Chelsea adalah sangat tepat dan bijak. Dengan kehadiran Charlie Adam, J. Henderson dan Gerrard bakal beransur pulih, mane ade lagi tempat untuk die "berteduh" disana. Dicampur pula, Meireles sendiri yang hantar request transfer ke kem kite semalam. Chelsea hanya melengkapkan ape yang patut sahaja,kan ? Orang bagi hint, kite bagi signal.
P/ S
: 2 tahun lalu Benayoun, tahun lepas Torres. tahun ni Meireles. Maybe next year Chelsea nak beli luis suarez plak,kahkah.